Grappler Union Podcast with hosts Javier Palomo & Anthony Zito. Their passion for the art and their experience through the eyes of Jiu Jitsu players gives a unique perspective of the lifestyle. Stories including staying healthy, training, competing, and overall life experiences.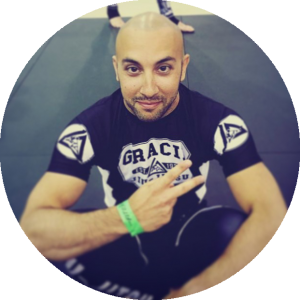 "Promoting Jiu Jitsu to the masses and explaining how the art impacts the people I encounter in a positive way is my goal."
When I started grappling it was just a hobby, something fun to do in my spare time. But eventually it ceased to be something I DID and became something I WAS.

It was in my blood, in my dreams, it was how I defined myself to others. I am a grappler and I want to share my passion with the world.